Digital Amplification believes in empowering elite talent to do their best work by being their best selves.
That often results in unusual working agreements and schedules that allows productivity, professional and personal growth and rejuvenation to coexist. We employ talent from across the globe who are passionate about driving client businesses for growth.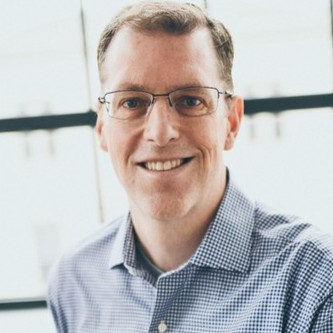 Jim Thompson
Founder, Digital Strategy & Insights
Jim spent most of his career on the brand side, so it's easy for him to put himself in the client's shoes and understand their needs and the pressures they are under to succeed and exceed expectations. Now, that he has moved beyond a decade in consulting to running a full-service agency, this unified perspective drives his decisions and recommendations every day.

Jim has been on the launch teams of multiple top-500 e-commerce businesses and led multiple omni-channel marketing programs. For example, Jim led Performance Marketing for American Eagle Outfitters, where he helped drive the omni-channel initiative, launched single-view of the customer, delivered 2X growth digital marketing revenue, and re-launched an award-winning mobile program.

Additionally, Jim spent 15 years at the Limited Brands family of companies where he successfully implemented this approach at Victoria's Secret, Bath & Body Works and Express, among others.
Fun fact: He was there for the launch of multiple top 100 e-commerce businesses.
Dayna
Account Director
Victoria's Secret, Express, Green Growth Brands
Dayna
Filled with enthusiasm, an intense work ethic and a keen eye, Dayna manages big picture ideas with fine details to drive work over the finish line and drive client engagements.
Robert
PPC/PLA Program Manager
LifeLock, Farmers Insurance, American Signature/Value City Furniture, Kennedy Space Center, Aspen/Snowmass Resorts, True Citrus
Robert
Robert's expertise is in finding the most effective means to leverage tools in Google, Bing and retail apps. He drives client success in expected and unexpected ways on both national and locally-focused businesses.
Aleks
Paid Social Program Manager
Narcan, Macy's, American Express, Bed Bath & Beyond, Victoria's Secret, NBC Universal, Caesars Entertainment, and Hillshire Farms Brands
Aleks
Aleks is immersed in the cutting edge of social tech and media, teaching clients how to build reach efficiently and leverage a performance mindset across the leading social media platforms.
ALANNA
Digital Specialist
Novartis, Zolgensma, Urogen, Jelmyto, Future Farm, Ohio History Connection
ALANNA
Alanna seamlessly blends the insights from organic and paid social efforts to find key unlocks for clients.
Burke
Digital Strategist
Procter & Gamble, Fifth Third Bank, MedBen Insurance, UofSC Greenville, Visionary Meals, Licking County Chamber of Commerce
Burke
Burke possesses a unique blend of design finesse, data acumen and passion that makes his partnership memorable to all.
EVAN
SEO Analyst
Future Farm, True Citrus, Ohio History Connection
EVAN
Evan has a flair for digging into digital properties to identify opportunities and barriers to increased market visibility.
Carissa
Media Buyer
McDonalds Franchise, Experience Columbus, Travel Nevada, Dublin CVB, Donate Life Ohio and agencies Starcom and Fahlgren Mortine
Carissa
Classically-trained and focused on providing multi-channel effectiveness, Carissa works to capture the perfect balance between exciting big idea activation and excellence in tactical deployment.
Mike
Strategic + Creative Leader
M&M's, Campbell's Soup Company, UPS, Labatt, AT&T, Bristol Myers Squibb and agencies BBDO, Ammirati Puris Lintas, FCB
Mike
Approachable, strategic and succinct characterize Mike's uncanny ability to build trust and deliver smart, compelling creative client solutions.
GAIL
Business Development
Resource Amaretti / IBMx, Adept Marketing, Blue Laser Digital, Path Research
GAIL
Gail is a digital native with a passion for growing businesses. Her deep understanding of marketing enables her to solve client problems and build strong trusted partnerships.
Lynn
Media Buyer
UPS, Skyline, Salvation Army-Cincinnati, Mt. St. Joseph University, M/I Homes and agencies Empower and Foote, Cone & Belding-Chicago
Lynn
The best description of Lynn is "firm but fair", as her negotiations focus on creating win-wins for clients and media companies.
Tanya
Data Scientist
Spectrum, Safe Auto, L Brands
Tanya
The term "data savant" is well suited to Tanya, as she focuses on the minute details that inform and impact maximum value for clients.
Nikki
Copywriter
Bath & Body Works, Abercrombie, Hollister, Kenda Tires
Nikki
Intensely devoted to wording everything to a brand's best advantage, Nikki is one of our best kept secrets.
Richie
Digital Strategist
Union Home Mortgage, Future Farm, Automotive, Financial
RICHIE
Clients love the passion and innate curiosity that Richie brings to thier business. He is a digital native that never stops exploring, intterating and problem solving.
SHEILA
Marketing Strategist
Victoria's Secret, 1-800-Flowers, Cheryl's Cookies, HSN, Moxie Girl
SHEILA
Shelia's sly smile pulls clients deeper into strategy than they ever expected. The outcome: pure genius focused on driving your results and leapfrogging the competition.
SARA
Dashboard Developer
Novartis, Future Farm, OCM
SARA
Sara is an elite Data Studio (Looker) developer who can turn the volume and complexity of digital data into elegant and impactful business tools.
JONATHON
Digital Analytics & SEO Specialist
Amgen, Novartis, Future Farm
JONATHON
With Jonathon at the helm, do not be surprised when your brand's SEO drives true transformation. HIs ability to turn data into actionable insights is unparalleled.
STEPHANIE
Marketing Production
Express, LBrands, Ohio History Connection
STEPHANIE
Stephanie has the eye and expertise to ensure that marketing assets come to life beautifully.
ALEXA
Copywriter
Fresh Express, True Citrus
ALEXA
Alexa is a gifted writer who can connect with Z's and Millennials with a spark of energy that effectively moves customers forward in their brand journey.
SIOBHAN
Accounting
Digital Amplification, Lift Engagement, PW Partners
SIOBHAN
Siobhan has the rare gift of patience that enables her to work with a team of marketers. Enough said! Ohh and that irish brogue and that head for numbers is just the most perfect mash-up.
Deb
Copywriter
Staples, Sbarro, Capital One, Owens Corning, The Ohio State University, Worthington Industries, Easton Town Center, Takeda Pharmaceuticals
DEB
With a sincerity that's palpable, Deb brings deep experience simplifying complex communications
NAND
Creative Director
Abbott Nutrition, Similac, Ensure, EAS, Glucerna, Fitch, True Citrus
NAND
Nand's smile and gentle demeanor guide clients through design work in the best possible way. His multi-disciplinary designs are infused with global perspective and bring ideas to life across a spectrum of channels.
Blake
SEO Analyst
Abercrombie, Hollister, Crocs, True Citrus
Blake
This avid mountain climber and hiker finds joy in providing clients with elite technical insight.
Doug
Media Strategist
True Citrus, Punishers Paintball
Doug
Doug tirelessly supports the team with a strong commitment to learning and development. He comes in every day with an openness and desire to grow that is contagious.
Nicole
Social Media & Content Strategist
a'parently, Healthy with Chelsea, INTUITIVE community, Zolgensma, Jelmyto
Nicole
Passionate and creative, Nicole can turn any idea into positive momentum for a brand. She works with clients to understand, embrace and activate across all social media platforms.
MARK
Graphic Designer
DSW, JP Morgan, Kroger, OCLC, Outward Bound, Path, Volk, Jelmyto
MARK
Mark is an accomplished and down to earth designer that constantly delivers a surprise and delight for his clients. He knows how to ask the right questions to provide great strategic design work.
KEVIN
Executive Creative Director
True Citrus, Humacyte, Uloric, Nicorette, Carnival Cruise Lines, Nationwide Arena Prevacid, American Electric Power, JP Morgan Chase, Stryker, Eli Lilly, BBDO
KEVIN
Kevin is an award-winning, globally recognized creative talent who believes the best solutions are often hidden within the problem itself. Kevin has worked with global Fortune 500 brands as well as start-ups and local businesses. What they all have in common is the belief that creative plays a powerful role in successful marketing and drives ROI.
Let's Talk!
We Love to Meet New People.