Social Media Marketing
Our social media services work to create engagement with your consumers to create brand advocates while also building reach. We'll help you develop a social strategy based on your goals that will keep your brand top of mind through social channels.
What is Social Media Marketing?
There are two pillars of Social Media Marketing: Organic and Paid. Organic involves developing profiles, building connected communities, and delivering relevant and engaging content that fosters engagement around interests, products and brands. Paid Social Media Marketing builds upon the engagement of social communities to increase demand, deepen engagement and introduce products and brands to new people in the target audience. Paid Social Marketing leverages advertising tools on the different platforms to get brands, products and services in front of more people in your target audience to increase acquisition and demand.
Digital Amplification's social media teams support our clients with deep expertise building and growing organic social media communities, amplifying acquisition and demand growth through paid social media advertising. Our holistic approach looks to the entire social media ecosystem to identify target audiences that have the greatest potential for clients. Based on the objectives of the client, we determine the best platforms to build audience connections, and the right ad creative and social content to engage, acquire and convert. This integrated approach to paid and organic social media marketing has proven to build brands, generate demand and optimize marketing investments.
Social Media Marketing solutions that engage and activate communities
Digital Amplification's social team helps clients find the platforms and channels to connect and engage their target audience, build community and influence behaviors that generate demand.
Social Media Marketing solutions that engage and activate communities
Digital Amplification's social team helps clients find the platforms and channels to connect and engage their target audience, build community and influence behaviors that generate demand.
Organic Social Media Marketing
Reach your target audience on the social media platforms where they are looking to be engaged. Our social media team can unlock opportunities to build your brand and keep it top of mind. We work with client's to build social communities and develop content that can reach their target audience and connect at key moments in their customer journey.
Profile and Community Management
Social audiences and communities are extremely important. It's a relationship and a conversation between the customer, the community and the brand – and we treat it that way. Our team will be there to nurture and develop the sense of community connection.
Paid Social Advertising
Digital Amplification's Paid Social Media marketing service is designed to complement Paid Search and PPC activities to get more eyes on the brand and generate more demand with conversion ads, product and shopping ads and paid advertisements on social media channels.
Social Media Strategy
Our social team will help clients create a social strategy that aligns the programs with their business goals and objectives. From there, the Digital Amplification team will identify which target audiences present the greatest opportunities, which platforms and channels these audiences are engaging in, and recommend the right kinds of content to connect for the audience in these channels.
Organic Social Content
Developing and managing the delivery of organic social media content is an essential element of engaging a target audience and growing communities. From copy to photos, videos and graphics, Digital Amplification's social media and content teams work with clients to develop relevant and engaging organic social content. Then, manage posting and deployment in alignment with the customer journey and key milestones in the product and business lifecycle.
Advocates and User Generated Content (UGC)
Communities, products and brands that help their members can activate them into becoming community and brand advocates. When advocates play an active role in community management with the creation of original content (UGC), their content is trusted nearly 10X more than content developed by a brand. Our proven approach to developing brand advocates leads to UGC that can create trust that brings more people to the community and accelerate interest and demand.the reader.
Social Listening
Hearing the social conversations happening around client products and brands, vs competitors and interest communities can accelerate the identification of market trends, risks and opportunities. Beyond informing social strategy, content and creative, insights from social media listening projects can inform business and product strategy to respond to opportunities ahead of the competition.
Influencers
Developing relationships with influencers and opinion leaders can help brands reach new and larger audiences, generate original content, add a layer of trust and expand social reach. The cumulative impact can increase acquisition of new customers. Our team works to find someone that can authentically compliment a client's brand while being able to connect and engage the target audience at the same time.
Social Media Monitoring
We utilize a suite of tools to monitor social media networks to find out what people are saying about your brand. Helping our clients to be prepared for whatever comments and conversation social channels may bring.
Content Strategy
Developing the right kinds of social media content for each target audience journey and platform is an essential component of creating meaningful connections in organic social media. Our team of social media experts work with clients to co-create content plans and frameworks in alignment with their business and social marketing objectives. This approach focuses on having content for the key points in the customer journey, content that is foundational to building and maintaining healthy communities, as well as relevancy to the needs of the customer.
Ad Creative and Content
From Social Media ad copy to visual assets Digital Amplification's creative team uses a data informed approach to develop compelling and impactful social media ads that engage and motivate the target audience. With the goal of positioning clients products and services as the best solution for problems and challenges that the target audience is facing at key moments in the journey.
Targeting
Our Social Media and strategy teams to develop targeting models that place client ads in front of consumers interested in their product or service. We leverage client research, data and insights as well as our own proprietary data to identify the right platforms, key moments and interests to identify where brands can connect with their target audience.
Smart Geographies
Identify exactly where, how much and in what channel to invest with our Smart Geographies tool. This proprietary tool utilizes a broad range of non-traditional data to identify actionable insights and opportunities by unifying Social Media into the overall media investment at the same time improving effectiveness.
Integrated Media Planning
The media and performance marketing experts at Digital Amplification can work globally to integrate your Social Media programs to unify media buys and program execution across channels and customer touchpoints. Creating a unified customer experience that increases engagement and conversions at the same time reduces media waste to increase return on investment.
Reporting, Analytics, and Insights
Our insights and analytics team deliver dashboards with Social Media performance insights that enable you to track performance and focus on opportunities to maximize return on the Social Media investment.
What our clients have to say
"One of our clients needed a team of experts to launch paid and organic social media programs to grow the community and accelerate their business. Digital Amplification came in to unlock the potential of social media."
-Amy Levinson
"Our creative vision came to life with the DA creative and strategic leadership…creating a deep connection with our social communities and helping to drive promotional engagement."
– M . Fletcher, Head of Social Media at True Citrus
"You are consummate brand builders."
-Thom Duddy, NARCAN
We Can Help!
Every product and brand has unique opportunities to build social communities and deepen connections through social media. Accordingly, our Social Media solutions are tailored to your specific needs.
Contact us today if you'd like to know more about how Digital Amplification's social media experts can improve your results.
See What Digital Amplification Can Do For You!
We help clients unlock growth with Social Media
Our collaborative approach identities opportunities to build community and quickly create connections around key moments in the customer's journey.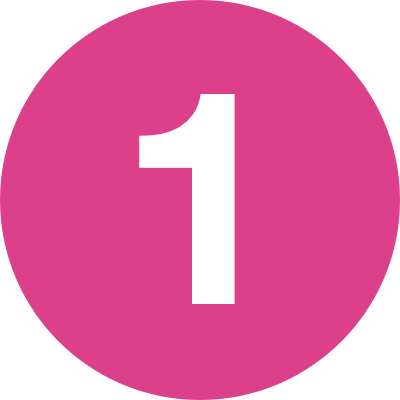 Social media assessment
Understand the potential for organic and paid social media to meet the needs of the customer community and simultaneously support the achievement of business goals.
Identification of opportunities
Determine moments in the customers journey where there are opportunities to build trust and community with compelling content and media investment.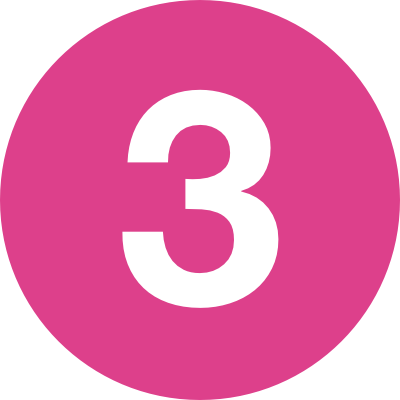 Integrated Social Media program development
From quick wins to a fully integrated plan, we outline the pathway to growing a vibrant and engaged social community.
The Digital Amplification team can't stop talking about social media. Read more!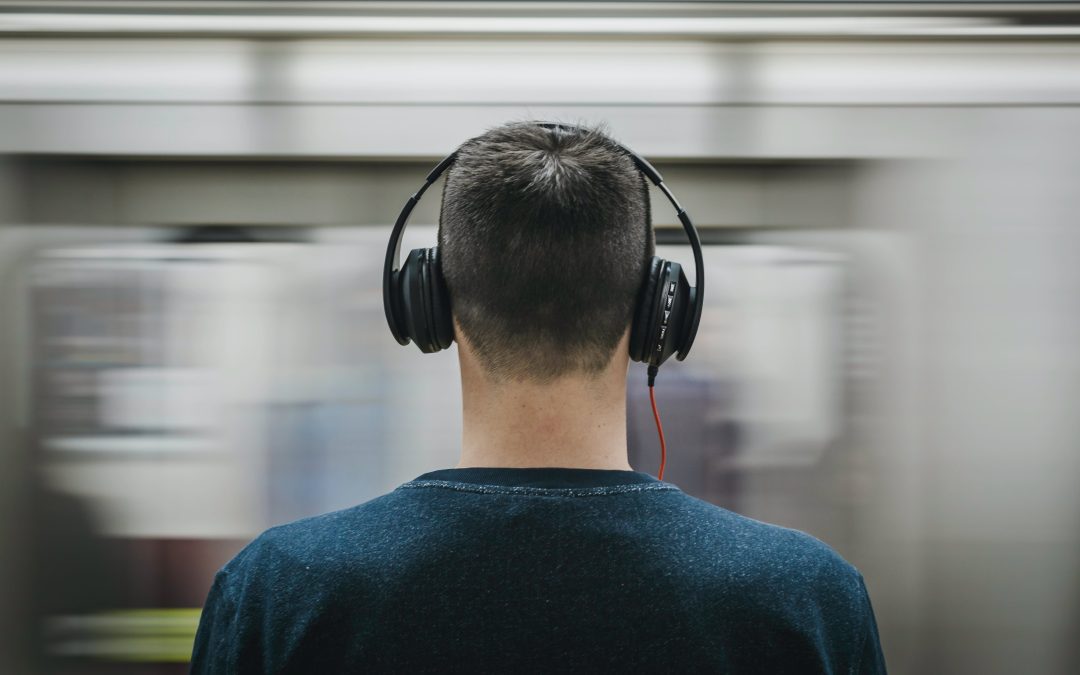 The Melodic Magic of Advertisements When it comes to communications, one little ditty lingers in our minds long after the message ends: the jingle. These melodic marvels are far more than catchy tunes, they are the sonic signatures of brands. In this post, we'll look...
Interested in learning more? We'd love to talk with you!