We work with brands that are results driven and manage marketing with both a creative flair and an eye on the bottom line.
Consumer Beverage Brand
Over 40 different products, all aimed towards consumer purchase, this brand faces massive competition from boutique startups to mega-giants. We aligned SEO, paid media and retail media networks and drove significant top line indicators. In the first six months: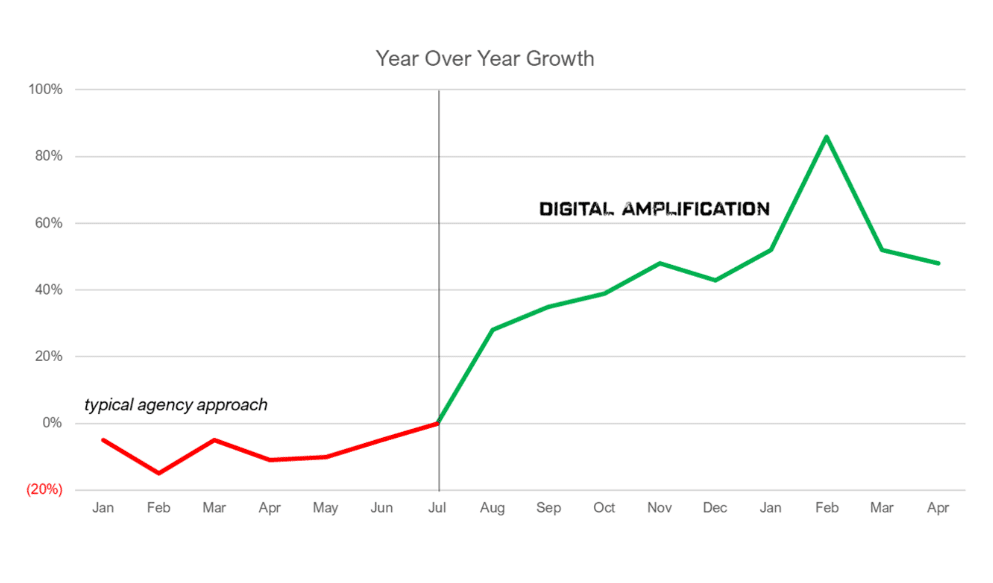 Packaged Good Manufacturer
Using paid media, social channels, and SEO to drive site traffic to an improved site experience resulting in:
We saw quality traffic demonstrate +25% purchase intent with:
2% of visitors buying

10% click to find a store

13% click to 3rd-party ecommerce
Increase in # of Sessions
Market Share
Increased from 25% to 65%
Market Penetration
We developed a comprehensive marketing strategy for a controlled substance and executed it to reach decision makers and buyers who are under constant pressure to move quickly and save lives.
Mature Pharma Brand
With generics nipping at its heals, this well-known pharmaceutical brand wanted to reduce promotional costs while maintaining brand awareness and brand preference
The Results:
Our communication plan delivered a 10% cost savings over the previous agency while achieving a 14% gain in Gross Rating Points. More importantly, the campaign drove a 18.4% increase in the number of prescriptions written!
The team of performance experts at Digital Amplification overhauled our digital programs and positioned us for growth.
Beth is a pleasure to work with. She understands the business well and stays on top of new media channels in an ever-changing business. Also negotiates reasonable and fair rates for all.
I've never seen another agency go out of the way to provide that level of care and analysis to their clients.
You are a consummate brand builder.
The leadership team at Digital Amplification can help growth companies understand the digital landscape and identify opportunities for growth.
Let's Get Started
Impressed with the results? We can do the same for you!