We Amplify Brands to Build Loyalty and Advocacy
Once a consumer has embraced your brand by purchasing a product or service, learn how to leverage their brand enthusiasm in the digital environment. Digital Amplification can coach your team on how to continue the customer relationship in a positive and effective manner to produce incremental sales and repeat purchase over time.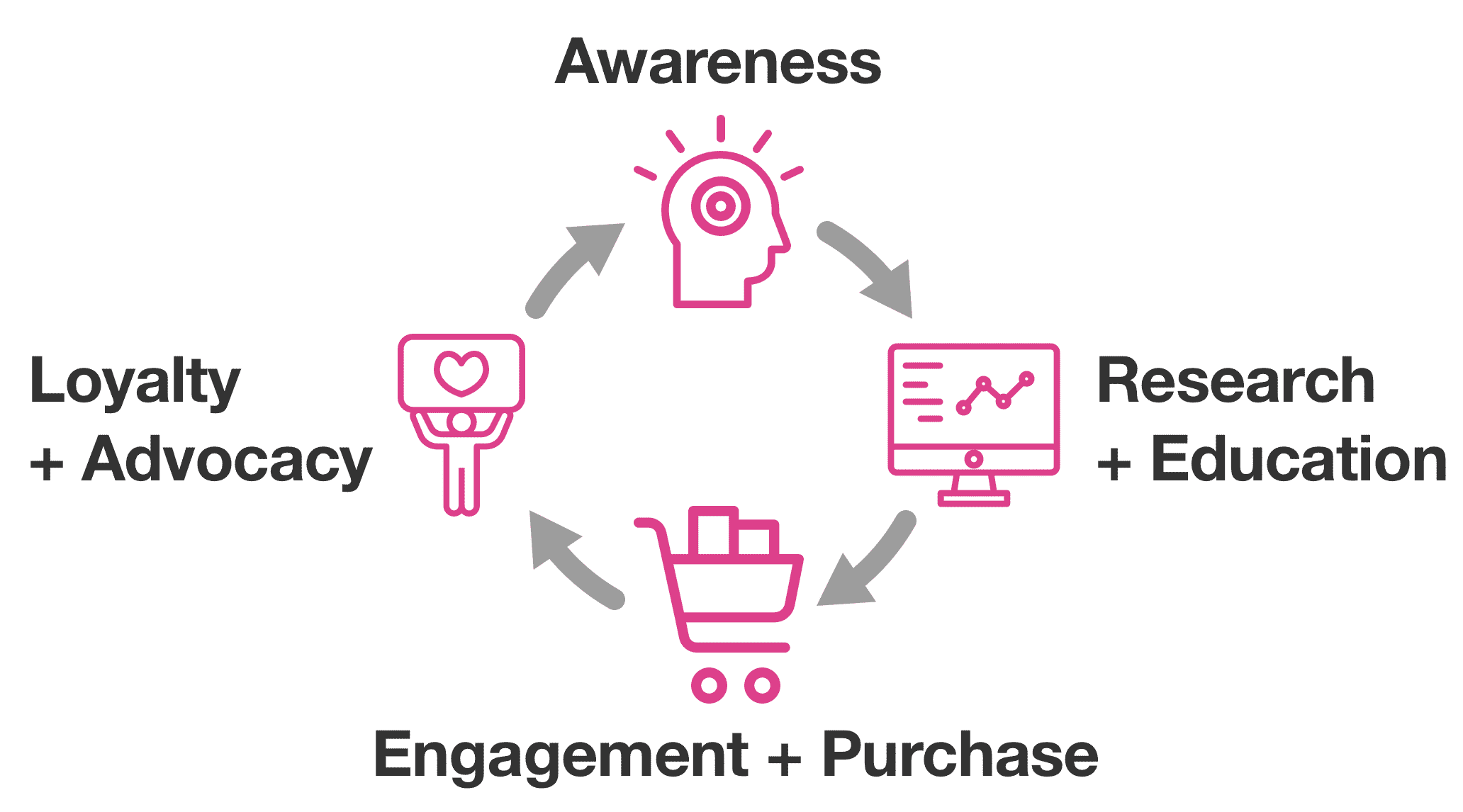 Awareness
No one is going to buy a product if they don't know it exists. Digital Amplification works with clients to develop media objectives, strategies, and programs to put brands, products and services in front of their target audience to increase awareness and help businesses become part of the consideration set. Our integrated media approach unifies audiences and touchpoints. This creates an optimized media investment that helps maximize results across key awareness channels including Television/OTT + Digital Video, Radio + Audio Everywhere, Out of Home, and Programmatic Display.
Loyalty + Advocacy Media Programs
Elevate the customer relationships and convert their enthusiasm into advocacy that can build trust with new customers and amplify content. Turning customers into advocates is first done by fulfilling the brand promise and living up to their expectations. That moment can be activated through organic social communities, CRM engagement, or a formal loyalty program. Done right, content and communications from advocates are trusted more than 10X branded content which can increase engagement and accelerate new customer acquisition.
Social Media
Social media is an extremely effective tool to continue engaging brand advocates. Digital Amplification works with brands to ensure that your owned channels can build trust and activate ambassadors to continue building reach for your brand. Word of mouth endorsements and pure brand enthusiasm are the most authentic ways to influence consumers that are closely associated with your brand buyers and may be in the consideration phase.
CRM & Email Marketing
Our methodology behind Customer Relationship Management and email marketing is all about creating valuable connections and ongoing contact. We reach these goals through:
Customer lifecycle marketing

On-boarding and customer engagement

Loyalty program design, and performance assessments