Preparing to Set-up GA4 (Google Analytics 4)? See What's New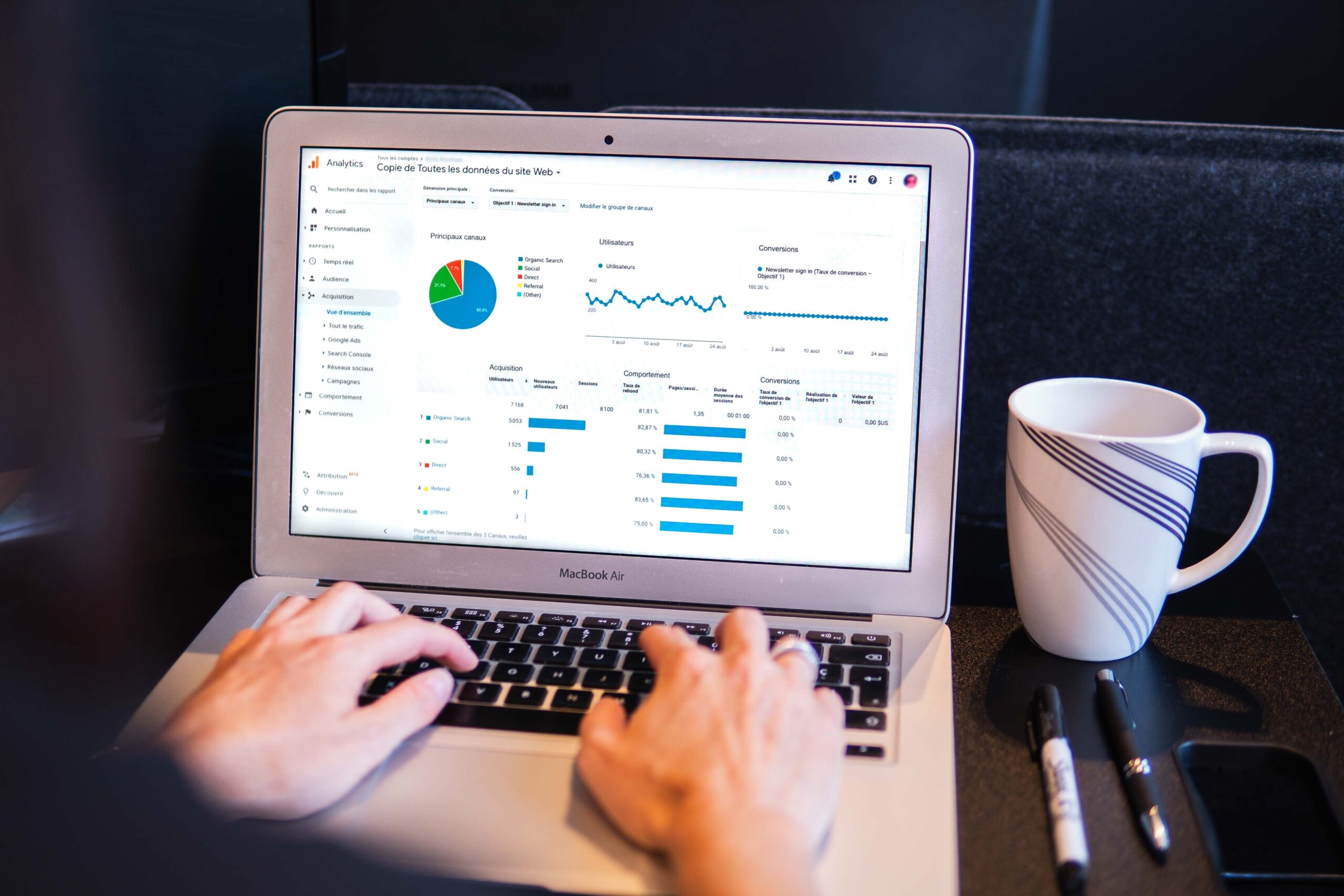 I
n a phrase, this isn't your father's GA! Same name, significant changes. From how sessions are calculated, data retention, attribution methodology, limits on customization and changing metrics, GA4 will change how most digital marketers optimize performance and measure success. All in all, GA4 looks to better understand a customer's journey, by collecting data in both websites and apps, as well as introducing new privacy and predictive capabilities.
Good news is that most of the metrics you've used will map cleanly from Universal Analytics to Google Analytics 4. There will be a few exceptions, most notably is Bounce Rate. Which is being replaced by Engagement Rate and Engaged Sessions. Calculations for metrics will also have minor changes in GA4. GA4 is introducing a new measurement of active users that highlights users active within 28 days, as well as many subtle nuances to pageviews, purchases, conversions, and more. Digital Amplification is working with clients to help guide them through this transition and prepare them for the future of Google Analytics.
Here are a few links that highlight metrics in the new GA4 view and the old UA. We'll be sharing more updates and insights throughout the implementation of GA4!
Another big change in Google Analytics 4 is Attribution Methodology. First is the introduction of Data Driven attribution into the GA toolset. Data Driven attribution has been part of the Google Ads ecosystem for some time and has become Google's preferred (BY FAR) Google Ads attribution model.
What is Data Driven you say? According to Google, Data-driven attribution distributes credit for the conversion based on the journey data for each conversion event. It's different from the other models because it uses your account's data to calculate the actual contribution of each click interaction during the conversion journey rather than only attributing credit to the last click.
How much does Google like Data Driven Attribution? It's now the default attribution model in GA4. Vidhya Srinivasan, Google's VP of buying, analytics, and measurement, said modeled data will become critical as third-party cookies are eventually phased out.
Does that mean that last click has fallen out of favor with Google? Definitely YES! There are hundreds if not thousands of articles about the end of last click. Google Analytics 4 and Data Driven Attribution provide Google the key components needed to make that transition.
The Digital Amplification team has anticipated for a long time that last-click was too limited for the modern Omni-channel customer journey. Customers are exposed to a multitude of paid and organic touch points that influence their journey. Accordingly, we are big advocates in modernizing the view attribution to fit with how customers consume ads and make buying decisions today. It will be better for our clients and better for the ads industry.
Another aspect of Google Analytics 4 that needs to be discussed sooner than later is Data Retention. What is Data Retention you say! Data Retention is the amount of time before user-level and event-level data stored by Google Analytics is automatically deleted from Analytics servers. In other words, it's how much historical data you are able to keep in Google Analytics. Universal Analytics was able to keep up to 50 months of data (4+ years). Savvy digital marketers an analysts loved having access to all of that data. GA4 is moving the internal maximum to 14 months (1+ years). This is a significant change and will be a rude awakening to most businesses if they do not start preparing now.
There are a few workarounds, one of the most recommended is to integrate GA4 with BigQuery. BigQuery is Google's Big Data platform. This will enable access to historical data. Of course, there will be a price for storing historical data (see more on the link to Google Support below).
Digital Amplification works with clients to utilize data and insights to optimize performance and maximize the return on their marketing investment.
Another question we hear from clients looking at results in GA4, why are the metrics different? Isn't GA …well just GA. What gives?
Short answer is that there are some fundamental differences that should make a big improvement. Since improvements mean change, the numbers you're used to seeing will change.
One of the biggest is how sessions are calculated. Under UA, a session was a group of hits recorded for a user ID in a given time period. Whereas in GA4, a session will be a group of events recorded for a user ID in a given time period.
Also, GA4 does not create a new session when the campaign source changes during the session. Whereas, Universal Analytics does create a new session under that circumstance. This creates the opportunity for Universal Analytics to overstate sessions and bounce rate, as well as the potential for 100% of the conversion to be attributed to the last source associated with the conversion.
This also resolves the issue with UTM codes breaking single visits into multiple sessions. While UTM codes are very helpful for analyzing ad performance, they cause issues within Universal Analytics. Specifically, visits with UTM codes in the URL would trigger Universal Analytics to break a visit with multiple pages, page actions, or events into multiple sessions. This resulted in higher sessions being cited but also higher bounce rates.
Ultimately this means that GA4 will provide a more accurate view of sessions, users and engagement by fixing many of the main occurrences of single visits being counted as multiple sessions.
Under GA4, the defined channel groupings are entirely rules-based. The ability to customize channel groupings that existed under Universal Analytics has been eliminated.
First, this means that marketers will need to understand the rules that GA4 utilizes to define groupings and begin employing them ASAP. That way the historical campaign data will be in GA4 when the cutover occurs in 2023.
This also means that businesses will no longer be able to assign esoteric rules that are unique to their own business.
Ultimately, this will mean greater consistency for how digital performance is measured and greater ability to compare & benchmark performance across programs, channels and sites.
Digital Amplification is working with our clients to adjust to GA4 and make this a smooth transition. Although there are going to be shifts in the way data is analyzed and measured, DA will still be utilizing these insights to help our clients optimize performance and maximize their investment. In future blogs, the Digital Amplification team will outline a GA4 conversion plan that companies can utilize to manage the transition and keep internal business partners aligned with the changes.
KPI planning and alignment

Development and implementation plan

Reporting updates, redesign and rebuild

Testing and QA

Deployment
Inspired?
Reach Out! We'd Love to Chat.