The Transformation of Holiday Media Spend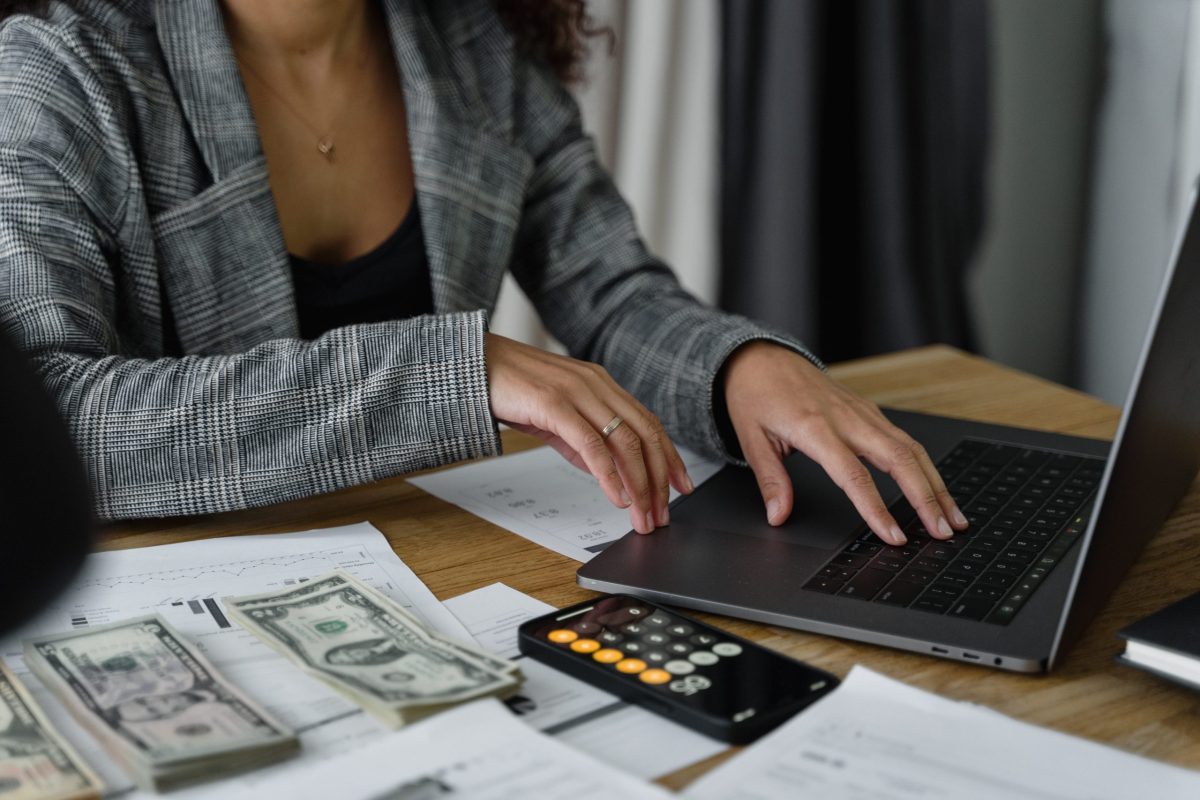 As the holiday season approaches, businesses are gearing up for the most wonderful – and competitive time of the year. This includes ramping up their media spend. In this blog, we'll explore how media spend leading up to the holiday season has changed, with a focus on the rise of digital advertising, how companies prepare for the holiday rush, and some insightful strategies for navigating this crucial period.
The Digital Revolution
Digital and ecommerce have transformed the holiday marketing landscape. Over the past two decades it has evolved. It's no longer just the major retailers and malls using traditional channels such as television, print, and radio. These mediums still have a place in the holiday marketing mix, but the digital revolution has reshaped the game entirely.
Digital advertising has become the champion of media spend during the holidays. Online platforms, social media, search engines, and ecommerce have created an expansive and highly targeted ecosystem for businesses to engage with their audiences. The ability to reach consumers where they spend the most time, especially online, has been a game changer.
In addition to the ability to reach customers out in the world in realtime, it's also about having digital agility around the promotional calendar, deals and even inventory. 
With the advent of programmatic advertising, businesses can now employ data-driven strategies to target specific demographics, interests, and behaviors. This level of precision was unthinkable two decades ago. Companies can allocate their budgets more effectively, ensuring that every advertising dollar counts.
Preparing for the Holiday Season
Companies don't just jump into the holiday season unprepared. Successful businesses start planning 6, 12, even 18 months in advance to make the most of this lucrative period.

Holiday Calendar
Thanks to Amazon, the debate about when the holiday marketing season starts is over. The debate used to be whether it started in October on Columbus Day or in November on Veterans Day. Now that Amazon has moved one of the Prime Day events to Columbus Day, everyone else has to follow suit (on Amazon and everywhere else). 
The holiday season is a bustling time for ecommerce, with several key promotional events that retailers often leverage to boost sales. Here are 20+ of the major ones:
Columbus Day Weekend

Prime Day, Target Circle Week, Walmart Days

Halloween 

Singles Day

Veterans Day Weekend

Early Bird Sales

Thanksgiving Week (leading up)

Black Friday (and the weekend)

Small Business Saturday

Cyber Week (it's not just Monday anymore)

Giving Tuesday

Green Week (Second week of December)

Free Shipping Day (mid month)

12 days of Holiday (leading up to 12/24)

Super Saturday (The last weekend before Christmas)

Last Day for Free Shipping before 12/24

Last Day for Overnight Shipping before 12/24

Last Minute Gifting (in store deals and gift cards)

After Christmas Sale (to drive gift card redemptions)

New Year's Eve Sales (December 31st)

New Year's Day Sales (January 1st)
And then there's always the end of season clearance events.
This doesn't include internal events and promotions that brands may want to add to the calendar. The first step for holiday planning is to map the cadence of all of these events on the calendar to align the timing of creative, content, budget, campaigns, product launches, promotions and more.
Budget Allocation
The first step is allocating a sufficient budget for media spend during the holidays. This budget should account for various channels, including digital, traditional, and emerging ones like influencer marketing.
Since no one has unlimited budgets, the second step is to prioritize when to invest. Consider when there is an opportunity to drive sales, when the market will be most competitive, and where the business will need support. Also keep in mind that overall media investment is generally highest during holiday, so plan on CPM's and CPC's increasing as well.
Content Creation
Content is king every day. Even more so during the holiday season. 
Companies spend countless months on holiday creative concepts. These include festive, engaging, and emotionally resonant content to capture the spirit of the season and connect with consumers on a deeper level.
Now that the holiday season extends 3 months, and has 20+ promotional events, be sure to work side by side with your creative team to build multiple themes that can be phased throughout Q4.  Ideally these themes would  have differentiated creative treatments for each of the events you have planned on your marketing calendar, while remaining brand right.
Adaptation and Flexibility
With the dynamic and competitive nature of the holiday season, companies must remain agile and ready to adapt their strategies as needed. This could involve reallocating funds to high-performing channels, refining ad creatives based on real-time data, adding media or promotions, or even dialing back when inventory runs low.
Leveraging Data
Data analytics is the secret sauce behind successful holiday campaigns. 
Marketers should keep an eye on several key data points during the holidays to assess the success of their campaigns and make informed optimizations. Here are a few important metrics to track:
Traffic: Identify where your traffic is coming from to understand the effectiveness of your marketing channels.
Cart Creation: The number and rate that visitors are creating carts (especially leading up to big deal events).
Conversion Rate: Measure the percentage of visitors who make a purchase to evaluate the effectiveness of your site in converting leads.
Marketing Driven Sales: Total income generated through online sales, advertising, or other monetization strategies.
Total Sales: Total revenue from completed orders and store purchases
Inventory Levels: Ensure that your inventory can meet the demand generated by Black Friday sales to avoid stockouts.
Ad Spend: Track spending by channel to ensure there is efficienct funding to drive traffic and sales.
Cost of Acquisition: How much it costs to acquire a customer during holiday.
ROAS/ROI: Calculate the return on investment to optimize marketing budgets.
Timing is Everything:
Planning the timing of your holiday campaigns is crucial. Starting early, strategically building up to peak shopping days like Black Friday and Cyber Monday, and extending promotions into the post-holiday period can make a significant impact on your sales.
The evolution of media spend during the holiday season has been nothing short of extraordinary over the past two decades. The digital transformation has given businesses unprecedented opportunities to connect with their audience in a more personalized and effective way. As companies continue to refine their strategies, data driven decision making and a strong social media presence will remain pivotal.
In this ever evolving landscape, one thing is certain: the holiday season is a crucial time for businesses to make a lasting impact on their customers. By adapting to changing trends, planning meticulously, and investing wisely, companies can not only survive but thrive during this festive time of year. So, as the holiday season approaches, remember that in the world of media spend, the only constant is change, and embracing it can lead to holiday success beyond your wildest dreams.
Interested in reading more? Check out these additional insights:
An AI writer assisted in drafting this blog. It was curated, fact-checked and optimized by Digital Amplification's team of marketing experts and professional copywriters. It's written for marketers and business leaders looking for ways to improve the performance of their marketing investment.
People ask why an elite digital agency would share key insights about essential marketing techniques. The answer is simple, if you are reading this and it helps you become a more effective marketer…connect with us because we would love to get to know you. Likewise, if it helps you see the gaps in your marketing efforts and you need a partner that can move the business forward…contact us  because we can deliver breakthrough results.
WANT AN EXPERT'S PERSPECTIVE
Reach Out! We'd Love to Help!