Unlock the Potential of Your Business: Discover the Benefits of Hiring a Marketing Consultant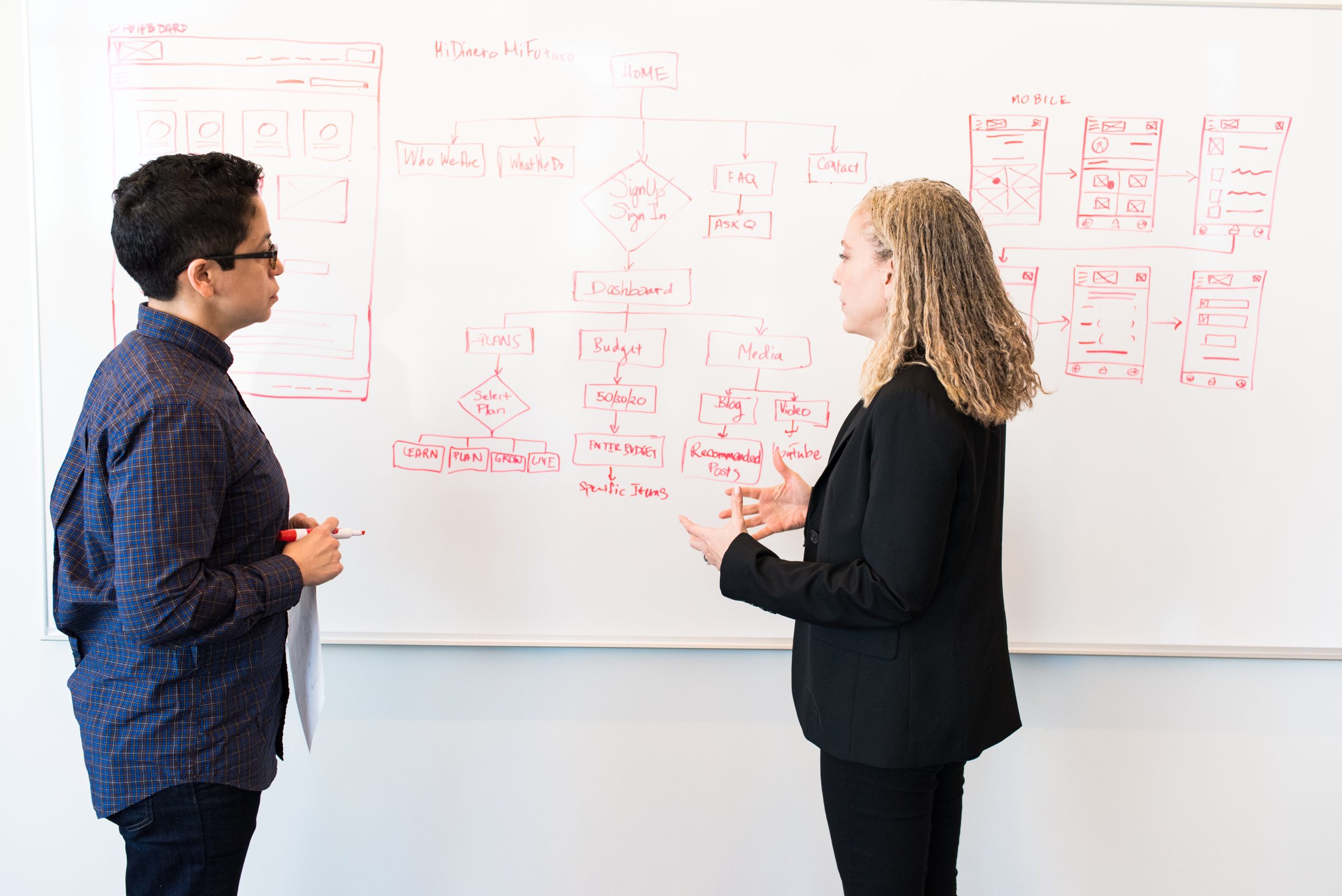 Hiring a marketing consultant can bring a lot of value to your business. Some benefits include:
Access to specialized expertise
Marketing consultants can offer expertise in several different areas of marketing, such as branding, market research, advertising, digital marketing, and content marketing. Hiring a marketing consultant allows leaders to gain access to specialized expertise that can help improve marketing strategies, tactics, and campaigns.
Fresh perspective and ideas
Solving a tough problem can sometimes take a fresh perspective that is not encumbered by the politics, constraints and operational overhead that exists in every business. A marketing consultant can bring a fresh perspective and new ideas to any marketing program. They can help identify new opportunities, overcome challenges, and explore innovative ways to reach target audiences and achieve business goals.
Objective and unbiased feedback
It has been said that once someone goes inside a company, they become part of the problem. A key benefit of a marketing consultant is that they can provide objective and unbiased feedback as well as ask questions that can seem off-limits to the internal team. This can include campaigns, branding, messaging, websites, as well as processes and decision making. They can help identify areas that need improvement and provide actionable recommendations to enhance performance.
Flexibility and cost-effectiveness
Hiring a marketing consultant can be a flexible and cost-effective option compared to hiring a full-time marketing employee. Marketing consultants can work on a specific project or time frame and are  paid only for the services needed.
Increased ROI
Sometimes marketing teams need help to optimize marketing budgets, focus on the strategies and tactics that deliver the best results, and measure and analyze the campaign performance to continuously improve results. A marketing consultant can provide leaders with the tools and information needed to achieve a better return on investment (ROI) from marketing campaigns.
Time-saving
Hiring an expert who can do something 5X faster can be an effective investment. A marketing consultant can save time by taking on specific marketing tasks, such as market research, content creation, social media management, or email marketing. This can free up the team to focus on the business's core objectives and essential operations.
Improved knowledge transfer
Developing competence and capability is another area where a marketing consultant can bring critical value to a business. Sharing their knowledge and skills with a marketing team can help develop and improve the skills and expertise of the internal team. This can lead to more effective and efficient marketing strategies and campaigns in the long run.
Organize and set-up projects for success 
Creating a structured approach to project planning and implementation can be essential for success. A marketing consultant can define project goals, identify key performance indicators, and create a timeline for project deliverables. By developing a clear plan of action, marketing consultants can help ensure that projects are completed on time and within budget, ultimately leading to greater success for clients.
Nearly all businesses can benefit from hiring a marketing consultant. By gaining access to specialized expertise, fresh perspective and ideas, objective and unbiased feedback, flexibility and cost-effectiveness, increased ROI, time-saving, and improved knowledge transfer, can improve the performance of marketing programs and achieve business goals more effectively.
From Branding to Digital Marketing, A Marketing Consultant Can Deliver the Right Solutions for Your Business
Marketing consultants can provide valuable insights, guidance, and support to businesses looking to improve their marketing performance. Here are some of the best projects for a marketing consultant:
Brand strategy and positioning
Developing a comprehensive brand strategy that aligns with business objectives, values, and target audience can set a brand apart from the competition. A marketing consultant can help define the brand identity, messaging, and positioning to enhance a brand's reputation and customer engagement.
Marketing program assessment
An in-depth analysis of marketing strategies, tactics, and campaigns from an independent and objective consultant can identify areas of opportunity for improvement. This can help impact marketing campaign performance, save costs, and achieve better ROI.
Digital marketing strategy
A digital marketing consultant can help develop a digital marketing strategy that incorporates all aspects of the brand's online presence, including the website, social media, email marketing, and SEO. They can also provide guidance on how to leverage technology to improve each touchpoint's ability to pull customers through the marketing funnel, ultimately delivering better performance.
Content strategy and development
The development of a comprehensive content strategy that aligns with the business goals, target audience, and industry trends sometimes takes the expertise of a consultant. In addition to developing the content strategy and architecture, they can also assist in content development and distribution to engage the target audience, and enhance the brand's reputation.
Lead generation and conversion optimization
A conversion and optimization consultant can help generate more leads and optimize conversion rates. They can provide guidance on developing effective marketing campaigns, landing pages, and sales funnels to attract and convert more prospects into customers.
Marketing automation and CRM
Many businesses do not need an inhouse automation expert.  Hiring a marketing automation consultant can enable the set-up of marketing campaign automation and integration into the customer relationship management (CRM) system. This can help save time and resources, enhance customer engagement, and achieve better ROI.
Market research
Market research is an expertise that most businesses need on an ad hoc basis.  Utilizing a marketing research consultant can provide insights on the latest market trends, customer behaviors, and competitor strategies to help companies stay ahead of the competition. Researchers can also help assess new market opportunities and develop market entry strategies.
Digital and customer analytics
Experts that specialize in digital and customer analytics can provide valuable insights to improve marketing performance. They can help provide observations into customer behavior and preferences, which can help the creation of more targeted and effective marketing campaigns. By analyzing digital marketing performance, they can provide recommendations to optimize digital marketing efforts for better results.
Marketing consultants can provide a wide range of services to businesses looking to enhance their marketing performance. By leveraging their expertise and experience, businesses can achieve better results, save costs, and gain a competitive edge in their industry.
How to Choose the Right Type of Marketing Consultant for Your Business Needs
Choosing the right type of marketing consultant depends on the specific needs and goals of a business. It's important to consider the consultant's expertise, experience, and past success, as well as their communication and collaboration skills. Here are the most common types of marketing consultants:
Contract Chief Marketing Officer (CMO)
These are highly experienced marketing executives who provide part-time or temporary support to businesses that need expert guidance to optimize their marketing program. They can assist in strategy development, Team leadership, Budgeting and resource allocation, Stakeholder management, Brand management, Creative,  Activations and execution oversight, and Marketing performance evaluation
Branding Consultants
Branding consultants help clients build and manage their brand identity, including messaging, logos, taglines, and brand positioning. Branding consultants can also help develop brand strategies and brand guidelines to ensure consistency across all marketing channels.
Omnichannel consultants
An omnichannel consultant is a marketing expert who specializes in creating and executing omnichannel marketing strategies. They have the unique talent to see across channels and unify a brand's go to market strategies. An omnichannel consultant can play various roles, depending on the needs of the client.
Digital marketing consultants
These consultants specialize in digital marketing channels, such as search engine optimization (SEO), pay-per-click (PPC) advertising, social media marketing, email marketing, and content marketing. Digital marketing consultants can help clients build and optimize their digital marketing campaigns for better results.
Marketing strategy consultants
These consultants help clients develop a comprehensive marketing strategy that aligns with their business objectives. They can provide market research, competitive analysis, customer segmentation, and positioning, and develop a strategic marketing plan to achieve business goals.
Sales and lead geneneration consultants
These consultants specialize in lead generation and sales optimization. They can provide clients with sales and lead generation strategies, sales process optimization, and lead nurturing tactics to help clients generate more revenue.
Product marketing consultants
These consultants specialize in developing and launching new products or services. They can provide clients with product research, product positioning, pricing strategies, and product launch plans.
Commercialization consultant
When a business is bringing new products or services to market, a commercialization consultant can lead the process of identifying and understanding the market opportunity, developing and testing the product or service, and creating a strategy to launch and market the product.
Marketing automation consultants
These consultants help clients implement and optimize marketing automation tools, such as marketing automation software, customer relationship management (CRM) tools, and email marketing automation. They can also provide guidance on how to use marketing automation tools to improve lead generation, sales, and customer engagement.
There are significant benefits for hiring a marketing consultant. They can help solve a wide spectrum of business problems.  However, choosing the right type of marketing consultant is essential to meet your business's specific needs and goals. By understanding the different types of marketing consultants available, leaders can select the one that best fits the objectives and budget of the business.
Get Your Questions Answered and Concerns Addressed: Take the Next Step Today
Explore more great success tips for marketing leaders on the Digital Amplification Insights blog.
Signs That Marketing Programs are Underperforming
People ask why an elite digital agency would share key insights about essential marketing techniques. The answer is simple, if you are reading this and it helps you become a more effective marketer…connect with us because we would love to get to know you. Likewise, if it helps you see the gaps in your marketing efforts and you need a partner that can move the business forward…contact us  because we can deliver breakthrough results.
An AI writer assisted in drafting this blog. It was curated, fact-checked and optimized by Digital Amplification's team of marketing experts and professional copywriters. It's written for marketers and business leaders looking for ways to improve the performance of their marketing investment.
WANT AN EXPERT'S PERSPECTIVE
Reach Out! We'd Love to Help!