Awareness Marketing; When You Know Better, You Do Better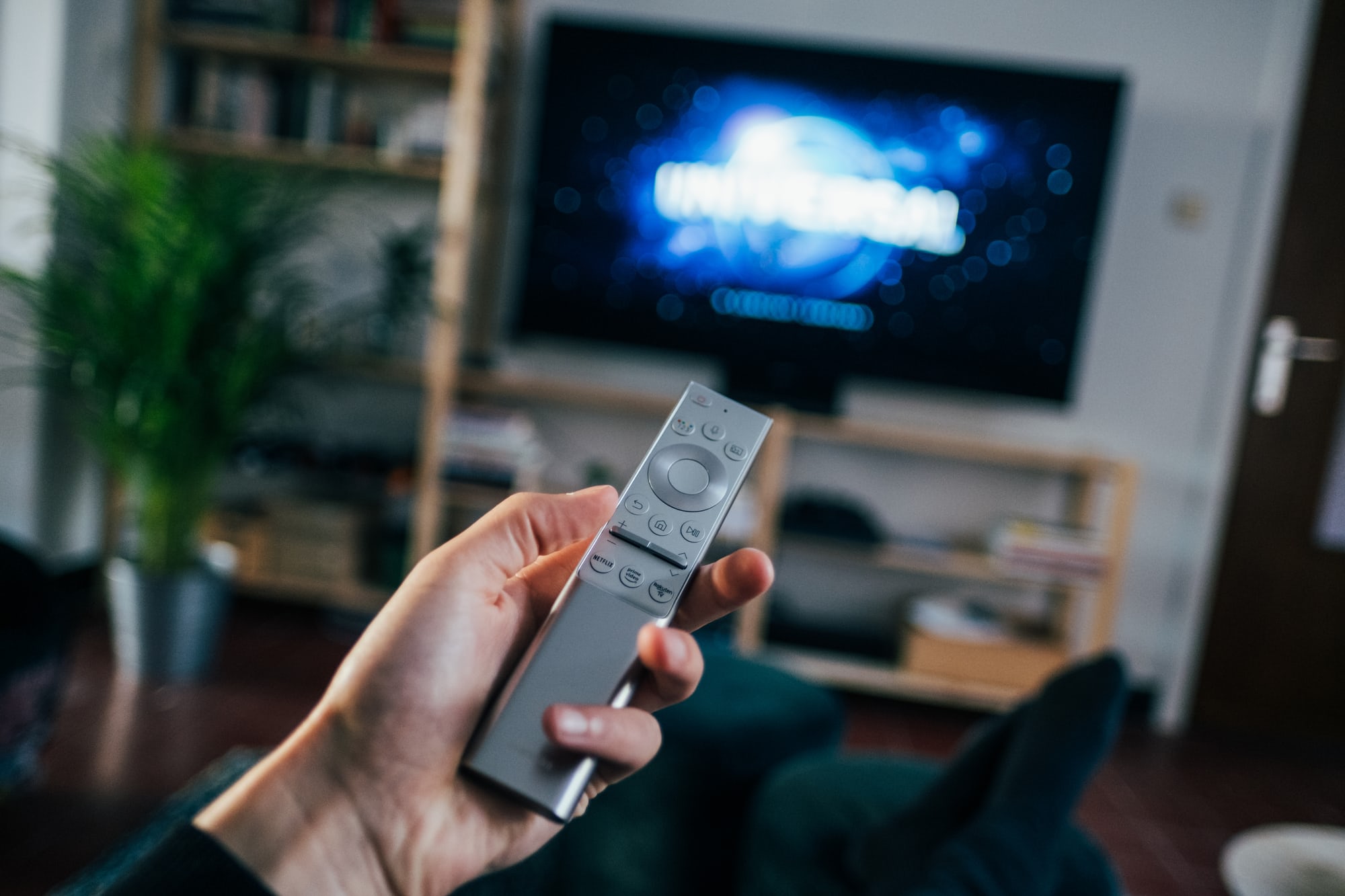 A

wareness advertising is focused on Branding, Informing and Persuading. Its goal is to connect with consumers and get them to become acquainted with a particular brand, product or service. Digital Amplification strategically aligns your awareness goals with appropriate channels to impact your target audience. Awareness media are the preferred channels that will reach a significant amount of the target market and present your awareness advertising to them. Our expertise lies in developing channel plans and buys that find your desired audience and serve your advertising to them at a fair price.
The measurement tools for awareness advertising effectiveness include: brand recognition (when a consumer can remember/identify) and brand recall (recognition of key features and benefits). Awareness media is measured on reach/frequency/impressions.
Preferred Channels: Television/OTT + Digital Video, Radio + Audio Everywhere, Out of Home, Programmatic Display, Website
Television/OTT
Purchasing Television/OTT has changed significantly over time. Television has become accessible to brands with smaller marketing budgets and has significantly more targeting opportunities (beyond age and demo). Media companies can now sell audiences based on behavior, intent and purchase habits. You can find more targeted audiences for your brand/product/service with less waste and lower overall expense.
Buying Traditional Television happens based on geography—you can buy national, and regional/local market activity depending upon your desired market footprint. At Digital Amplification we are set up to help you analyze the best television strategy to drive your business.
Local Television
The thrill of planning, negotiating, buying, and seeing local marketing come to life never goes away. Local partnerships and spending stimulate the economy and can be palpable to a community and business almost immediately. Experiencing those results first-hand is exciting and allows the brand to grow close to the consumer. Local television buys are recommended based on your target audience and their viewing habits. We are firm but fair negotiators that seek the best combination of stations, dayparts and programming to build a strong, effective plan for your awareness advertising.
National Television
Ensuring marketing touches all possible constituents can be more important than a specific geography, especially when brands are focused on finding consumers with interest and intent. When this is the case, Digital Amplification works tirelessly to find affordable, targeted opportunities for our clients' brands, all while managing opportunities that drive effective ROI and stays on-budget.
Digital and Streaming Video
Mass adoption of multi-screen viewing has created a plethora of Digital Video opportunities for brands. Digital Amplification helps you navigate the sea of video opportunities available currently. With 3rd party and/or 1st party data, we find your audience affordably based on identified interests and signals.
Digital Amplification purchases Digital Video programmatically through a demand side platform (DSP) based on identifying your opportunity audiences. We leverage ad exchanges and real time bidding platforms to efficiently locate and capture your best prospects. YouTube is the number one rated video DSP. It is a very efficient, ubiquitous platform to test, learn and scale your video presence to key audiences and understand programming effectiveness.
Direct from publishers' video placements can include a variety of different opportunities including sponsorships and high visibility placements.
Streaming services (like Hulu) also provide advertising pods within movies and television shows. Advertisers can select genres according to their audience's viewing preferences. Digital Amplification employs narrowcasting of video dollars into specific programming types to provide advertisers with a highly effective media placement strategy that doesn't break the bank.
Metrics for digital video include view-through and click-throughs. Convergent 3- and 4- screen buys are measurable on awareness metrics impressions, reach and frequency as well as action-taking metrics (identified "conversions").
Digital Display
Digital display advertising is a type of online advertising that usually links to a website where a customer can learn more or buy a product. Display advertising appears on third-party websites in many ad formats (leaderboards, banners, sky scrapers) to create and build brand awareness. Generally the ads are images, text and a URL that links to the brand's website.
There are several ways to set up your awareness campaign to be successful. Digital Amplification can purchase ads on specific sites or individual pages within sites that are appropriate to the brand's category. Often this strategy leverages contextual targeting. Contextually targeted ads are placed on websites based on your ad's topic and keywords or browsing history of recent visitors to match your ad to highly relevant content.
Digital display awareness advertising is also purchased based on demographic, 3rd or 1st party data targeting to find potential customers and connect with them in the digital ecosystem. Ads are often bought to reach audiences based on interests they have shown online, for example affinity targeting, custom intent, in-market as well as similar or look alike audiences.In optimizing campaigns in real-time, buyers look to shift investment in activities based on KPI's (drive to site, email sign-ups, etc).
Digital display awareness campaigns are measured based on impressions delivered, audience reached. However, the exciting part of digital marketing is that tracking capabilities also allow us to understand actions taken post exposure, like site visits or conversions.
Radio and Audio Everywhere
Long valued for its ability to reinforce brand, reasons to believe and buy, radio and audio have the unique opportunity to focus on theater of the mind and slide brand messages between beloved music genres, talk radio and podcasts. Digital Amplification blends traditional over the air radio buys with audio everywhere to provide brands an effective placement strategy, whether nation or local in scope.
Terrestrial Radio
Advertisers in local or national markets drive awareness by placing ads and becoming affiliated with radio programming and personalities. Typically :30 and :60 commercials provide adequate opportunity for brands to promote their benefits to loyal listeners. Digital Amplification negotiates on behalf of advertisers to provide strong market and audience coverage, with placements across stations, dayparts and programming.
Audio Everywhere
The digitization of audio has created advertisers access to data to pinpoint their high opportunity listeners and serve them persuasive messages. Streaming audio like Pandora, Spotify and iheart, have large audiences that can provide ample opportunity to reach preferred target markets. The value of leveraging digital audio is the ability to refine targeting beyond age and demographics to get at actual behaviors. Because of this, audio can provide additional metrics for advertisers that want to track clicks and even conversions.
Out of Home
One of the best ways to impact your target market is to purchase high visibility in local markets through the use of out of home tactics: highway billboards, digital billboards, 8-sheet in local markets, mass transit (buses, trains, subways) and some non-traditional placements within venues, bathroom mirrors, gas stations, truckside advertising, wild postings, event-based, guerilla, etc.
Out of home strategic placements give advertisers the ability to provide directional instructions, cover local store or competitor adjacencies and achieve mass exposure in a geography.
Out of home is measured in daily effective circulation based on daily traffic patterns in the specific location of your placement.
Digital Amplification provides clients guidance on OOH strategies with strategic advantages in desired local markets by working with experts to uncover a wide variety of compelling and differentiated opportunities.
To effectively build awareness in today's competitive marketplace, brands and advertisers need to utilize a full 3 to 4 screen approach and the full breadth channel capabilities. Otherwise, advertisers risk simply becoming more media noise in a noisy world. It's time to utilize a fully integrated approach to growing your business. Connect with us to see how Digital Amplification is helping businesses today.
Inspired?
Reach Out! We'd Love to Chat.